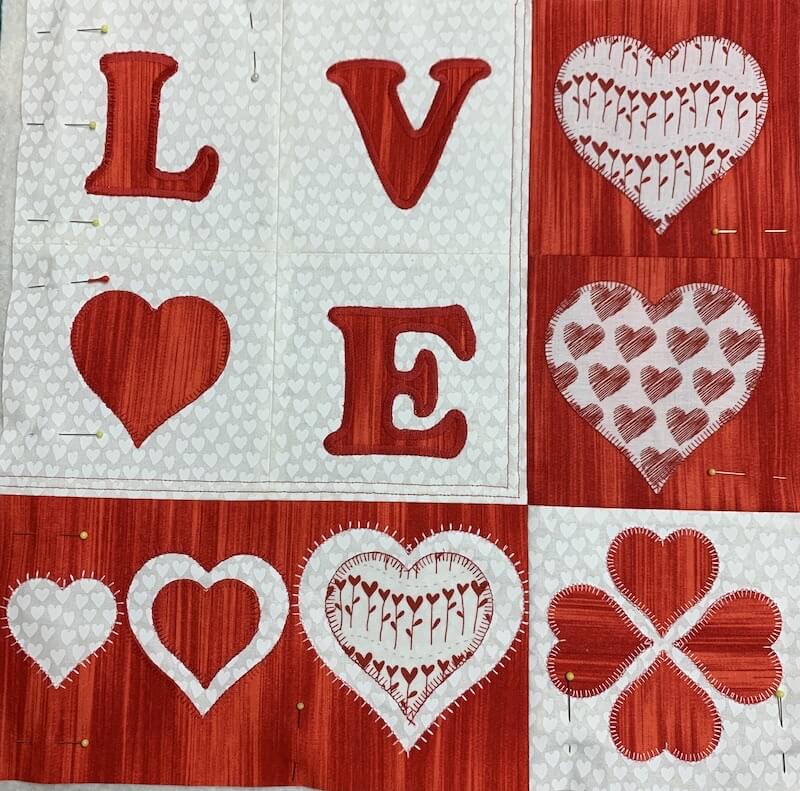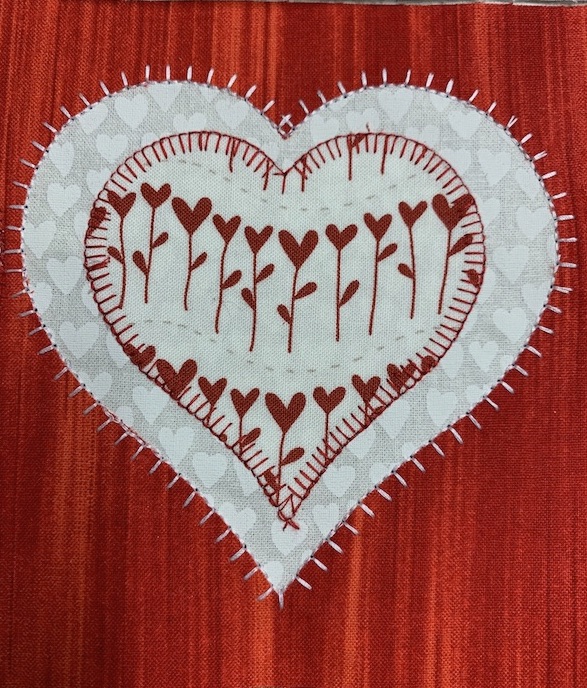 Fused Applique
Blanket Stitch is used to create a decorative detail around the heart shapes.
Blacket Stitch!
Most models of sewing machines will have a variety of stitches. Blanket stitch is a good choice for adding detail to fused appliqué. It's best practice to check out this stitch with a variety of threads and stitch size before beginning your project. An open toe foot will help you to see exactly where the needle is placed. Remember to use the right needle size for your chosen thread.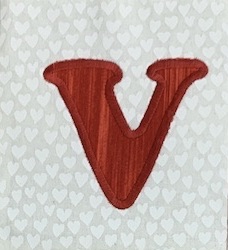 Fused Appliqué
Satin Stitch is used to finish the edge of the the letters.
I used satin stitch to cover the edge of the letter. This is usually the zigzag stitch which can be adjusted in both length and width. I then edged the letter using a six thread stitch. Satin stitch can cause the fabric to pucker so it needs to have a fusible stabiliser pressed onto the back. A variety of threads can be used for this stitch including decorative threads. Again it will be important to choose the correct needle for your chosen thread type.